**We are only accepting registrations for Grades 3-6**
Vacation Bible School
June 21 to June 25, 2021
9:00 a.m. to 12 noon
For ages K4 – 6th grade completed
Sunday Night Kickoff – June 20th at 5:30!
OLYMPION is where your "Athletes" can train to run the life-long Christian Marathon which has a heavenly prize that is more awesome than all of the Olympic "gold" in all the world.  At OYMPION kids will meet Joshua, the great Bible Champion, and be challenged by in-depth Bible lessons and engaging Scripture memory.
On your mark, get set, GO!
Want to join? We'd love to have you! An online registration form is available below! (A downloadable PDF form is also available if you would like to print out the form and deliver it by mail or in person.)
Covid-19 policy
Masks will not required for volunteers or for children.
Mask may be worn if desired, but will not be provided by the church.
Please do NOT bring your child if your child or someone in your home is feeling ill.
Please download, print, and fill out the form: Downloadable Olympion Registration Form
then turn it into the church narthex, or mail it to: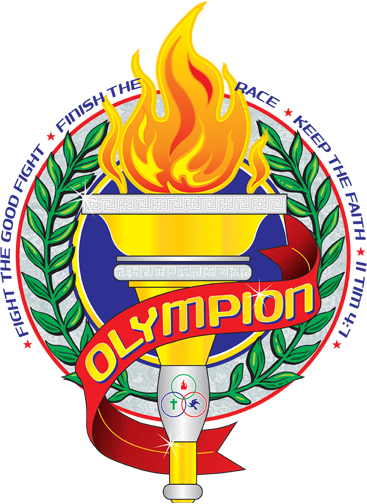 Fellowship Presbyterian Church
ATTN: VBS Registration
1105 Old Spartanburg Road
Greer, SC 29650
Or fill out the form online below: